Timeline
The agency started in our MD's spare room in Greenwich back in 2010. Through the hard work, perseverance and talent of the team who have joined us since then, and with thanks to the great clients who have chosen us to support them, the agency has grown to what it is today – a successful, independent marketing and content agency.
Recognised as a top agency in The Drum's Independent Agency Census
We're privately owned and proud to be so as it means we can put out client's first. Nice to be recognised as a well run agency too by The Drum!
Learn more
Award winning staff wellbeing?
Our Live Well at Velo event and approach to wellbeing support has been named as runner up in the "BEST WORKPLACE HEALTH & WELLBEING AWARENESS INITIATIVE" category in the UK Company Culture awards. Which is nice.
Full shortlist
Award shortlisting: Best workplace health & wellbeing awareness initiative
We are delighted to announce that our "Live Well Velo" initiative has been shortlisted for the Company Culture Awards in the category of "Best Workplace Health & Wellbeing Awareness Initiative."
Full shortlist
At home in SE1, London
We've just celebrated hosting clients and partners in our headquarters in London Bridge for over 6 years. If you're visiting us soon, this video shows you how to find us!
Watch the video
Nominated as B2B agency of the year for second year running
We're reached a shortlist of 6 agencies with global clients in the Global Marketing Agency Awards, again!
Learn more
Great way to end 2021
More award recognition for our work together with the Sage Advocacy team, with a win in the Bammies awards for the Sage Champions program. As the only international award ceremony focused on customer advocacy as a discipline, this is particularly special.
See all the winners here
Our first well-being event! Live Well at Velo
Held in London, SE1, the Velo team came together to learn practical steps to take in life to improve well-being from expert speakers as part of our commitment to looking after our team.
The team behind Creative Covenant joins Velo
We are pleased to welcome the Creative Covenant team to the Velo family, adding even more branding, marketing, and customer experience firepower and boosting the agency in size to over 30 staff.
Learn more
B2B Marketing Awards
Once again, our work launching Sage Champions has been nominated for more award recognition, this time by the B2B Marketing Awards in the "Best customer engagement initiative" category. We're up against another Sage campaign too, which is a real recognition of Sage's culture of pushing creativity.
Award shortlisting: UK Agency Awards
We've been recognised in the UK agency awards as best b2B agency for the second year running!
Global Marketing Awards
Our work in partnership with the Sage team to launch Sage Champions has been recognised in 3 categories in the annual Global Marketing Awards!
UK CX Awards
More recognition for our work in partnership with the Sage team to launch Sage Champions, but this time in the UK CX Awards!
Flexible working policy
We've launched our flexible working policy and are fully embracing our hybrid working culture. With team members and staff members all across te UK and Europe who are working daily with clients all across the world, we're embracing what for many are new working practices, but for us at Velo is a continuation of how we've always worked.
Remote Initiative of the year
The nominations for the Company Culture Awards are in and Velo are excited to announce that we have been shortlisted for Remote Initiative of the year for our efforts in our Miles for Smiles Initiative!
A global agency
We've always been a global agency, but we're now actively working on projects in almost every continent in the world.
9.3 out of 10
We're delighted to have achieved an average score of 9.3 out of 10 for satisfaction from our clients in our latest The Drum client survey. Thank you to everyone who provided us with feedback. We're committed to keeping the levels consistently high.
Velocity training program
Our Velocity training program launches to provide structured professional development for everyone at Velo.
Brexit
At long last, as the details of Brexit are finally confirmed, we're able to confirm that there will be no disruption to Velo or the quality of the service we provide to our clients.
'Best Emerging Program' Bammies Finalist
Our work for launching the Sage Champions customer advocacy program with the Sage Spotlight is recognised as a finalist in the Bammies Awards and as a result of his leadership of the project in Sage, our client, Jon, scooped the advocate of the year category!
Christmas efforts
After a long year, the Velo team enjoy "home time," a festival of 10 events to celebrate the year together, improve well-being and lift morale. The highlight had to be a "Connect with colour" workshop, an appearance of two magicians at the team meeting, and a cheese and wine-themed virtual Christmas party.
Southwark Business Excellence Awards 'Best Employer' Finalist
Proudly headquartered in London Bridge (SE1) alongside over 18,000 other businesses who are eligible for these awards, Velo has been nominated for the 'Best Employer' award. We have worked so hard for the agency to become a place where people choose to work and grow, so this is a huge achievement for us!
Video in a box!
The team have launched a "Video in a Box" allowing self-service remote video shoots with an experienced interviewer and videographer on hand to create talking head and interview videos. It means our customers can steal a march on their competitors with powerful customer success stories despite the pandemic!
Shortlisted for the 2020 Global Agency Awards
Velo are pleased to announce they have been shortlisted for two GLOBAL awards. You read that right… TWO global awards! The first for Best Agency Culture and the second for B2B Agency of the Year.
Miles of Smiles challenge
Velo team raise over £1,000 for our charities to help homeless people in SE1 through our Miles of Smiles challenge
Nominated for 2 UK Agency Awards
The nominations for the UK Agency Awards have been announced and Velo are delighted to receive the news that we have been shortlisted not only for Best B2B Marketing Agency of the Year but also Best Agency Culture, a nod we are particularly proud of! Fingers crossed for September!
Miles For Smiles – July Charity Challenge
It's time for the team to start warming up for the July Charity challenge! Over the course of the month, we're challenging ourselves to collectively track over 250km on Strava as a group fundraising initiative for our chosen charities.
Winners of The Drum Recommends B2B Marketing Award
After achieving a record 11 shortlist nominations in 2019, 2020 started with a bang with 4 nominations. It got better too, after we won the B2B Marketing Award category in 2020, which ranks us as the best of all UK-based agencies for our size. Chuffed team all around!
Business as usual despite Coronavirus
As an employer supporting flexible working, the Velo team is able to work from home with no disruption following processes we have had in place since the agency was formed in 2010.Our systems are primarily cloud based providing visibility across the team of project status, and all the files used in active client work is securely accessible to staff in different locations. Our clients and partner will notice no differences!
We can continue to be reached on the same phone numbers and email addresses and will be as responsive as always. We will continue to deliver the high levels of client service we're known for. With such an international client base, we already work daily with online meeting solutions, and have been the agency of choice to promote Cisco's Webex platform so are comfortable leading calls on this platform for our clients with less experience. This will be our preferred meeting technique and we will always follow the latest UK Government advice to keep our team safe.
Stay safe and look after yourselves.
Nominated for 4 more The Drum Recommends Awards
At the end of March, we found out we were up for 4 The Drum Recommends awards: B2B Marketing, Corporate Communications, Video Production, and Service Delivery. Very proud!
Happy 10th Birthday Velo
In celebration of Velo's recent 10th birthday, the team came together to create something fun to bring a smile to the face of everyone who has worked here, past and present.
Climbing 6 places in the rankings
This year's B2B Marketing Magazine's Agency Benchmarking Report is out and we're proud to have climbed 6 places. Following some exciting client wins and serious headcount growth, we're now a top 10 agency for our size!
The Drum Recommends Awards 2019
Had a enjoyable night at The Drum Recommends Awards 2019 where Velo Marketing were up for a record 6 nominations. We sadly only came away with hangovers and a closer team spirit, so we're going to go again harder and hopefully a different result next year!
Velo Advent calendar
Velo's gift to you is the launch of our interactive advent calendar 2019! The Velo team shares their B2B marketing expertise through a series of 1-minute videos in the run up to Christmas 2019. From UX & UI through to ABM strategy, Velo reveals its secrets to award-winning B2B Marketing.
Award nomination for Cisco work at B2B Marketing Awards
Delighted to see our work with Cisco on the Lifecycle Advantage program is up for more gongs – this time it is "Best customer experience" at the B2B Marketing Awards! 
Bill joins as Account Director
More experience joins the Velo team, as Bill Holmes becomes our latest hire as Account Director. Working on B2B brands for over 20 years, particularly in the property market, Bill beefs up our branding skills.
9.2 out of 10 – best ever score on The Drum
We've received 6 nominations for this year's The Drum Recommends Digital Awards! 2 strategy, 2 creative, and 2 campaign nominations, a perfect reflection of our skills as a full-service agency and even better that they come as a result of client recommendations. Thanks to all our client who nominated us.
Velo forms charity committee
Our charity committee have nominate two amazing charities, Reconnect and The Manna Society for us to support as a company. Both charities are doing great things to improve the lives of homeless people particularly near our SE1 London headquarters.
Velo Voice
We are excited to announce the launch of the "Velo Voice" a place where our team shares their experiences of growth, knowledge and opinions. Check out the first article from Velo MD Paul Crabtree!
PPA Awards Results
Named a top 10 finalist for the PPA Campaign of The Year! A great experience to see our Harrison's B2B Campaign for McGraw Hill under the lights and nominated for the PPA Campaign of The Year Award. Lucky MD Paul and AD Caitilin, who attended the event!
Velo Team is Expanding
To create more fire power for our content capabilities, we hired an industry big hitter in Sara Driscoll, a storyteller, a wordsmith and a content creative, with a strong B2B pedigree.
Nominated to PPA Awards
Our work with McGraw-Hill on The Harrison's 20th Edition global multi-media campaign has been nominated for "Campaign of the year" at the PPA Awards 2019.
Sage appoint us to Global roster
We've been Sage as their global supplier roster for photography and video projects around the world following our work on the Spotlight advocacy program.
Our 'Get Into Theatre' video goes live!
We were delighted to lend our video creative expertise to help promote The Stage's 'Get Into Theatre' initiative, a campaign designed to help young people from all backgrounds get a career in theatre.
Yvonne join as Account Director
There is much more to our new Account Director, Yvonne than already being 56th in a league table of B2B marketers on Twitter. Leading on our marketing services and capabilities, Yvonne is an industry heavy-weight adding more power to our senior team.
Velo on the move
After 5½ years at our Leathermarket office, we started a new chapter of the Velo story by moving to our new HQ at 60 Weston Street. 
The Drum Recommends Awards
With nominations based solely on client feedback, we were shortlisted for four 'The Drum Recommends' awards in the 'B2B', 'Data', 'TV/Video/Audio' and 'Strategic Thinking' categories.
Cisco win ITE Europa Award
At the European IT & Software Excellence Awards we celebrated our work with Cisco, who won the award for "Connected Technologies Vendor of the Year."
New Crowcon visual identity goes live
Having worked closely throughout, we completed our work overhauling Crowcon's visual identity with the launch of their new website. A job well done!
Thriving Halma partnership
Within 12 months of our initial appointment, we were working with 8 different businesses across FTSE 100 Halma PLC.
Velo boost video skills by adding 3D capability
Lucy went on a two day crash course in Cinema 4D. They covered modelling, texturing, lighting, basic animation and it was enough to give her the tools to start applying it to her work at Velo and including 3D in the motion graphics workflow. From working with basic models to visualise exhibition stands to creating full 3D animations for clients, it has become a real interest of the creative teams' and valuable addition to our offering.
Ranked in B2B Marketing's agencies report
We were recognised in The B2B Marketing's "UK Agencies Benchmarking Report 2019" and ranked 4th amongst integrated agencies with under 20 staff. A great achievement which reflects the hard work within our agency!
Winter party
After a busy 2018, we decided to get the new year rolling with some bowling!
The Client Services team is growing
We are delighted to welcome Libby to the team! With a wealth of digital marketing experience, she will be managing projects for some of our key B2B accounts, including Cisco, Babcock and Tech Data. Challenge number 1: Get to grips with all of the client acronyms and then she will be GTG!
A trusted Halma partner
Following our work with Halma companies Wave Illumination, Ocean Optics, Avire and Crowcon, we were appointed by Halma-owned ASL as their official marketing partner. 
Getting creative
In November 2018 we added even more firepower to our creative department with the additions of Mike and Oliver, who joined as Senior Digital Designer and Content Strategist respectively.
Velo become Sage People people
We were appointed by Sage People to provide lead agency support for its global customer advocacy programme, known as Spotlight. 
New team members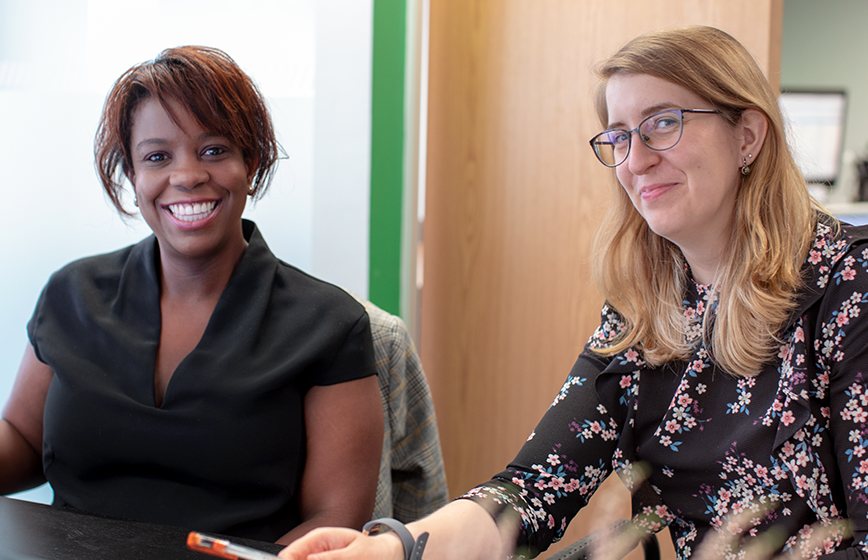 We're always looking to add talent and experience to our client facing team, so we're delighted to welcome two new recruits to the team – Natasha and Justina. Both have experience of working in agencies supporting EMEAR wide B2B companies, so are an exciting addition so we can deliver even more value to our clients.
Harrison's global success
Working alongside McGraw Hill Education, our integrated campaign for the Harrison's Principles of Internal Medicine book achieved record sales for the brand across the globe.
Sixth year with LSO
We were delighted to be re-appointed by the LSO for the sixth year as their digital marketing partner.2018-08-15
Launch of Harrisons
As an agency, Velo never set out to master modern medicine, but our skills in messaging, marketing, design and reach won the Harrison's 20th edition global launch pitch.
Mark on the move
As an agency we are equipped to support flexible working. This enabled our analyst Mark to join his family in moving to Hungary.
Velo map on the wall
We work on International projects and have travelled as far as New Zealand. We have been to 22 cities and more to come!
A long list of shortlists for work for Cisco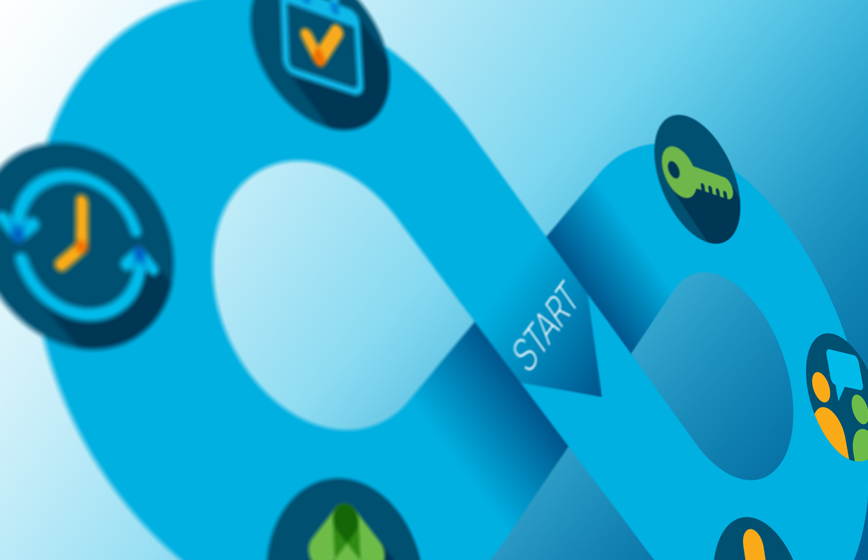 Work for Cisco on Lifecycle Advantage Program shortlisted for 4 IT awards… and counting!
TB+A National Apprentice Campaign
TB+A pride themselves on their award-winning apprenticeship scheme, so we produced high-end videos and graphics for their National Apprentice campaign!
Recommended status expands to 10 capabilities
Following independent customer feedback, Velo is now rated as "recommended" by independent research firm RAR for:
Corporate Video
Digital Full Service
Digital Strategy
Email Marketing
Online Advertising
Online Analytics/Measurables
Online Creative
Paid Search & PPC
Web Design
Web Development
Cisco Digital Festival
Provided engaging and on-brand digital and print assets to support the festival over 4 countries, where over 350 Digital sellers attended.
Better Governor app launch
50 Videos for Cisco
Velo marks 50 videos produced in and around EMEAR, marking a high level of Cisco success story satisfaction.
Cisco Circular Economy Animation
This animation was created for Cisco circular economy, allowing Cisco to display how they are helping to make the world a cleaner economy.
Matt Scutt hits 18 mil!
Our Creative Director Matt Scutt reached 18 million likes on his Instagram account, following years of being an Instagram influencer.
Protecting Client Reputation Online
Velo compiles a Google Display Network 'blacklist' – a list of over 1,000 websites deemed politically biased, prejudice, extremist, bigoted, hateful or containing fake news. You won't see any of our client's ads on these sites!
Cheers!
Tea and coffee rounds are a sensitive subject here at Velo, so we diffused the caffeinated tension with some fresh new branded mugs!
P.S. if you think you can get our MD to make more rounds (or a round for that matter), get in touch!
Building services engineers TB+A appoint Velo to lead identity refresh
UK based design consultancy Troup Bywaters + Anders (TB+A), the leading engineering partnership responsible for some of the UKs most iconic buildings (The Shard, News UK HQ, ITV Media Studios to name a few), has appointed Velo as their exclusive marketing agency.
Caitilin Smith: a force to be reckoned with!
Our Account Director Caitlin brushed up on her girl power at the prestigious drama school, RADA with their 'Impact and Influence for Women' course.
Didn't lose at the Adestra pub quiz
Quizzes and staying on chairs may not be our strong point, but building and maintaining relationships is.
Babcock x4 sites
Produced 4 educational websites for the UK's largest service provider.
Better Solutions for Better Governor
We helped launch Better Governor, a fixture digital service in Surrey, Devon and Worcestershire. Used by Head Teachers and Governors on behalf of 200,000 children and young people!
Reached our 10000th job in 2016
Who says we don't work hard and play hard? We reached our 10000th job number!  Celebrations included cake, cake and more cake!
Brunel University Chinese Microsite
Designed and built a responsive, translated website, providing on-brand content and course information for international students in China.
Brunel Clearing Campaign 2016
We supported Brunel University in one of their busiest periods, with a multi-channel clearing campaign, helping drive those last-minute applications.
Hello again, Velo!
Since we love nothing more than building websites, we re-launched ours to better showcase our work, our people and our story. Plus, who doesn't like a change of scenery once in a while?
Top 30 ranking in The Drum's Digital Census
Ranked in the top 30 of all agencies in Uk with 1-25 staff for:
The Drum Digital Census – Financial performance – 27th
The Drum Digital Census – Client satisfaction performance- 29th
Jimmy – YouTube star – PlumberParts
We had the privilege of designing a website for YouTube star Jimmy from PlumberParts.
Passports at ready for shoot in Portugal for Novabase
Appointed to produce and shoot a video in Lisbon to showcase the services portfolio of Portuguese IT Giant Novabase.
It's beginning to smell a lot like Christmas
Velo appointed by UK toiletries giant Baylis & Harding to manage all aspects of digital promotion to drive sales up to Xmas!
LSO concert graphics -Trafalgar square
Matt had a go at conducting. Well, he didn't conduct, he stood where the conductor stands and took photos of the huge crowd!
Produced video to be shown on Cisco TV around globe
Video work used on Cisco's global in-house TV channel for all employees to see to promote new sales approach.
We need a bigger ship
Due to expansion, office moved to larger premises with space for 5 desks in new office further down Clerkenwell Road closer to Silicon Roundabout at Old Street
Recommended Agency Status achieved
Following client feedback, achieve the recommended status for digital services by RAR.
Matt Scutt joins the team full time
Swapping the freedom of being a freelancer for the fun of being the agency's lead creative.
Cisco relationship expands across Europe
We're appointed to new projects that now span across EMEAR – Europe, Middle East and Russia.
Launching classical music site Sinfini Music for Universal Music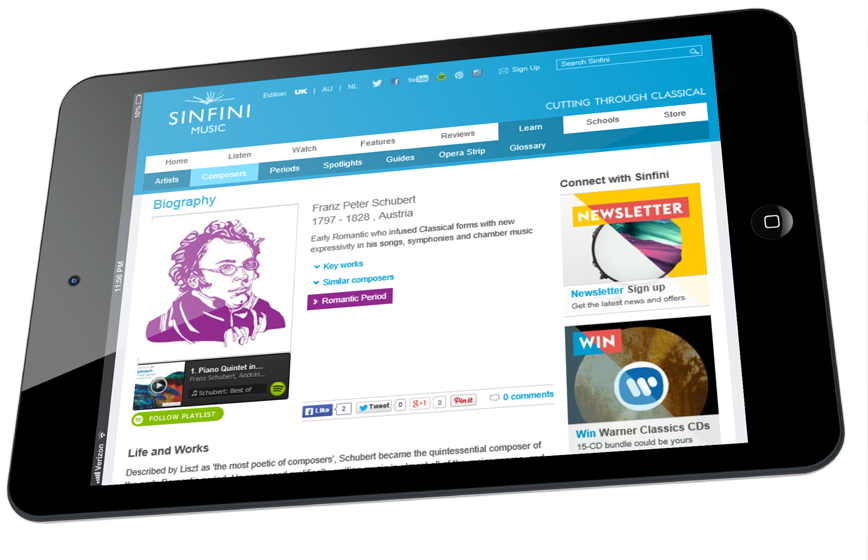 Planning and implementing primarily digital campaigns to push site traffic for the classical music arm of this music goliath.
easyJet appoint Velo to support partner management program
Following a competitive pitch, Velo appointed to build out a consumer-facing website, with an admin area so that easyJet partners can manage offers and promotions.2011-04-17
Babcock awards Velo first project
FTSE 100 Babcock appoints Velo to support rebrand of VT Four S, a joint venture with Surrey County Council, that provides educational support services.
Lemon Studios
First office set-up in Clerkenwell Road within industry analyst eConsultancy's offices, ec2n.
Start working with Cisco
Following a competitive pitch, win our first project for Cisco, a relationship which still endures to this day.
Velo is born
Business formed in a spare bedroom in Greenwich, London by Paul Crabtree.  The room soon becomes a nursery so Velo needs to fly the nest.
B2B League table 2021
We're delighted to be recognised in B2B marketing Magazine's League Table of top B2B agencies for the 3rd year running!