So, we invest in our team and our culture in ways that make Velo high performing but enjoyable.
As a result, we've been awarded recognition for our culture, and we'd like you to see what our team says about us on Glassdoor.
see our open posts
We are a collective of like-minded people who want to craft B2B marketing to be proud of together.
And that means making great work collaboratively in partnership with clients, on a continuous quest to be better tomorrow than we were today.
Small but mighty, our 25-strong team is packed with smart, inquisitive and ambitious people who have B2B marketing knowledge to be proud of. Each one of us endorses our values, and always does the right thing, no matter what. We make space for the right people, so why not get in touch and start enjoying your Mondays.
Working at Velo will stretch you. Whatever your specialism, there's someone to learn from. If you work and try hard, you will be invested in. This doesn't mean having to stay late/come in early; just give your all throughout the working day.
-Anonymous Glassdoor review
Why join Velo?
We pride ourselves on having one of the most sizeable per head training budgets of any agencies.
We're a leader in what we do; we create B2B marketing that our clients are proud of. Quality and impact done right, every time. That's what you'll be part of – making clients happy.
We're small enough that everyone's voice is heard, but big enough that you'll work on lots of different projects – all with lots of support and lots of training available too.
We've got a varied and top-notch list of clients, so there'll always be a dream account for you to work on.
We're growing steadily and we want you to grow with us, that's why we focus on helping our team progress their own careers.
We're a team. It's not just individuals who happen to work together, we actually all like each other.
We're flexible and support home working or from our HQ based in central London. So whether it's a craft ale or a kale juice you're after, there's a bar for that near us; or if you prefer to work from your bedroom, we're cool with that too.
Our values
At Velo our company culture is based on 'doing the right thing', so together we defined our values as: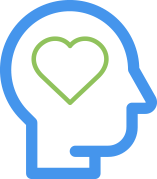 Conscientious
Every member of the team CARES about what they do, who they do it with and have the desire to do a GREAT job, every single time
Optimistic
Having a positive approach to a project, teammate or situation keeps morale buoyant and clients happy.
Appreciative
Teamwork is vital to what makes Velo such a great place to work. Whether that's internally or externally, understanding what colleagues are going through, and supporting them however you can, is essential.
Proactive
Don't just wait for things to happen around you. Whether it's your own career, your client work or your teammates, think about what else you could do to drive it forward, how can you bring this project/your career/your teammate upwards. Lift the situation every time.
Inquisitive
Be curious. Have a hunger for more; more knowledge for your own self-development, more interest in the client's goals, and a desire to get to know your client, the project and your teammates better.
What's in it for me?
We want the best talent, so have put together one of the best benefits packages available:
Learn and improve
Lots of training opportunities with one of the largest per head training budgets of any agency
Velocity Personal Development plan for every staff member to provide structure and direction
Mentoring and coaching with regular feedback
Competitive salaries
Eyecare and childcare vouchers
Travelcard loans
The obligatory pension
Well-being
Generous Holidays and an extra day off for your birthday
Flexible working as standard
Mental health support via NABS and qualified professionals in-house
Charity foundation to support causes close to your heart
Annual 'Miles for Smiles' event raises money for charity through walking, running and cycling.
Socialise
Party with us at our two fun company parties every year
Celebrate our success at the industry awards we are regular finalists at
Learn and grow at our monthly Thirst 4 Knowledge workshops
Laugh, giggle & guess who's who in our regular team building events both online and in person
Enjoy a well deserved beverage from our office bar
Place your bets at socials like our virtual dog racing
Fund your lifestyle
We reward loyalty, honesty and hard work with excellent career prospects, clients you want to put on your CV and work you will be proud of.
Convinced yet?
These are the roles we're actively looking to add to the team right now:
Designers/Creative Team – All Roles
Is your typical 'design day' more like 'groundhog day'?
At Velo no two days are the same. Working on a huge variety of B2B branding and marketing campaigns means every day is different. Under the stewardship of the Creative Director, the work is diverse, fast moving and engaging. You'll be immersed 'on the tools' in various media from print, to websites and apps, videos, exhibition stands and everything in between.
Our creative team is the engine room of our business, producing fantastic looking projects that tell our clients' stories. And they are diverse – across great B2B brands including Cisco, Halma, McGraw-Hill and Sage.
You could be part of our team, delivering campaigns that excite, dazzle and resonate. Growing fast and based in SE1, Velo is always on the lookout for creative people – including art directors, digital designers, print designers, artworkers, videographers, editors and photographers. Why not get in touch so you can start enjoying your Mondays again?
Your work will always be varied, while still having enough time to deliver high quality output. Talking of quality, Velo has been recognised for the client work we do time and again. The Drum ranks Velo in the top 5 London agencies, for our size, using client feedback from 50 B2B brands. Not only that, but this year's B2B Marketing Agency Benchmarking Report lists us as #4 integrated London agency for our size.
At Velo we want you to grow with us, that's why we focus on helping our team progress their own careers. We're small enough that everyone's voice is heard, but large enough that you'll experience working on a varied mix of projects – all with tons of support and lots of training available too.
Being able to multi-task and work in a fast moving environment is key, so you're likely to have worked in a digital-led agency or had an extensive freelancing career.
We're always looking to add new talent – AT ALL LEVELS - into the team who can provide something new, or bolster the existing skills that we have. So if you know your way around Adobe Creative Cloud, produce high quality work, and are looking to produce projects that make you proud, then get in touch.
Digital Marketing Manager – B2B
Are you a B2B marketer ready for a new challenge in a fast-moving and award winning B2B agency? Are you ready to work with B2B brands including Cisco, Halma and McGraw Hill from an office seconds from London Bridge station as well as home with our flexible working policy?
At Velo we act as the marketing lead for our clients so this role is closer to a client-side Digital Marketing Manager than a traditional agency role. We are looking for someone with experience of funnel marketing - marketing a SAAS or subscription product would be ideal.
Our ideal candidate is a B2B digital marketing manager able to work with a range of our clients on their digital marketing campaigns. As a manager level professional with broad B2B marketing knowledge, you will have a well formed strategic and execution focused skillset. You will be someone who can both plan an effective, targeted campaign, but also build and execute activities for different channels. And you'll be excited about doing this for a number of different Velo clients giving you variety and a guarantee that no day will ever be the same.
You will know your way around ad platforms (particularly LinkedIn), understands the principles of SEO, be excited about writing clear marketing copy, have an appreciation for account-based marketing, and be comfortable with inbound marketing and automation activity.
You'll be ready to dive in and get your hands dirty and act as the digital marketing manager for your allocated clients, operating very much as an extension to their teams.
You will work directly with activation tools planning campaigns, writing copy and implementing them taking responsibility for performance.
You'll enjoy the support of our wider team, but you will use your own knowledge and expertise to shape the work we do.
PLEASE DO NOT APPLY IF YOU DO NOT HAVE DEEP EXPERTISE OF MARKETING VIA LINKEDIN USING PAID (ADS AND INMAIL) AND ORGANIC METHODS.
Naturally analytical and always hungry to uncover new tools, new tactics, new methods to accelerate the performance of B2B marketing programmes and campaigns for your clients. You'll be driven, be passionate and want to take advantage of all the self-development opportunities we provide. Nothing will give you greater satisfaction than your achievements for your clients.
You're most likely to have done this for a b2b company working in-house, or maybe within an existing agency. Your attention to detail will be high, you will be quick to learn and you'll have good, provable experience in a similar environment with at least 2 years in a similar role. Most of all you will be a positive, proactive person who is personable and excellent with people at all levels of an organisation as you will represent Velo daily in this client-facing role.
We'll provide a challenging role, in an agency which is small enough that everyone's voice is heard, but large enough to do mighty work. With a generous training budget, and the chance to work directly with clients that span the great and the good of B2B, every day will be different.
THE AGENCY
We're a small but mighty B2B marketing agency with an enviable client list. With a tight team of 25, we create and build beautiful websites packed with our original photography, video and words. We get the right people to visit them using search, social, display and email. And we do it all in-house. It's a close-knit team, who are prepared to get their hands dirty and work closely together to make things happen.
We're ranked in the top 30 in the Drum's digital census of top agencies and B2B Marketing Magazine listed us as a top 5 agency for our size/type. Our fantastic client list is made up primarily of large professional services B2B companies including Cisco, JLL, McGraw Hill, TB+A, Babcock and Sage.
Although diverse and varied, it is always fast-moving. In every case, we provide real expertise coupled with excellent client service that makes many choose us as their preferred agency year after year, and it is why we were shortlisted in the annual Recommended Agency awards ranking near the top of 8,100 UK agencies based on real client feedback. In 2019, we're shortlisted for 11 categories. In April 2020, we went one better, were voted the best agency in the UK based on client feedback for "b2b marketing" by The Drum Recommends.
RESPONSIBILITIES:
Day-to-day planning, execution and management of marketing tactics across a wide range of clients, encompassing brand awareness, demand generation, nurturing and partner marketing activities.
Tactics will include a wide mix, including SEO, paid search, paid social (particularly LinkedIn), display advertising, email marketing, content marketing, event marketing, social media management, conversion rate optimization, print advertising and third-party advertising.
Writing copy for social and search ads, print ads, landing pages, banners, emails etc with the backing of an in-house content team for larger projects.
Utilising reporting and analytics tools such as Google Analytics, HotJar, Google Data Studio etc. to assess, manage and improve marketing performance.
Day-to-day project management; creating briefs, timelines, scheduling work, managing billing and production.
Direct management of clients to ensure effective roll out of marketing activities and monitoring of performance.
Work closely with creative studio including design, development and video teams to produce assets for marketing activations.
DESIRED EXPERIENCE:
Previous experience in B2B marketing essential – either client side as Marketing Exec/Specialist/Manager or agency side.
Strong tactical arsenal – have demonstrable experience of being hands-on with a wide mix of tactics. Experience running ABM programmes/campaigns highly desirable.
At ease with marketing tools and technologies – Google Analytics, Adwords and LinkedIn platform knowledge essential. Experience of working with other ad platforms and marketing automation tools desirable.
Previous experience planning and coordinating a studio to design and development of marketing content and advertising assets.
PERSONAL QUALITIES:
Our culture values honesty and trustworthiness as we always do the right thing. It is a place where bright and curious people thrive.
As a client facing role, this role needs a multi-tasker with fantastic attention able to work within a team. You will be confident communicating with all levels of an organisation in person, on webex and over the phone being able to quickly grasp client needs and offer practical solutions based on your own expertise or those of your agency colleagues.
PACKAGE:
Based in London Bridge, SE1, a 90 second walk from the station (yes, we've timed it). As an agency of 25, we're large enough to take on challenging projects but small enough that everyone's voice is heard. The fast-moving nature of the agency means there is both responsibility and progression opportunities for the right people.
BENEFITS:
Following 6-month probation, the company offers:
Training: dedicated training budget agreed by you and your manager, so you can steer your own CPD
31 days holiday: plus additional Day off for your birthday. Ability to "buy" extra holiday and additional holiday granted for long service.
Schemes: Stakeholder Pension, eye-care scheme, ride to work scheme, travelcard loan scheme, childcare vouchers.
Job Type: Full-time, Permanent
Salary: £35k - £45k per annum + benefits subject to experience
Full-time
Please don't be put off if your area of specialism is not listed. We find room for the best talent who share our values. So, if you're a B2B marketing professional and ready to take your career forward, send over your CV to joinus@velo-b2b.com.