We invest in our team and our culture in ways that make Velo high performing but enjoyable/
As a result, we've been awarded recognition for our culture, and we'd like you to see what our team says about us on Glassdoor.
Click here to see which roles we are recruiting for right now
We are a collective of like-minded people who want to craft B2B marketing to be proud of together.
Small but mighty, our 30-strong team is packed with smart, inquisitive and ambitious people who have B2B marketing knowledge to be proud of. Each one of us endorses our values, and always does the right thing, no matter what. We make space for the right people, so why not get in touch and start enjoying your Mondays.
Working at Velo will stretch you. Whatever your specialism, there's someone to learn from. If you work and try hard, you will be invested in. This doesn't mean having to stay late/come in early; just give your all throughout the working day.
-Anonymous Glassdoor review
Why join Velo?
We pride ourselves on having one of the most sizeable training budgets.
We're a leader in what we do; we create B2B marketing that our clients are proud of. Quality and impact done right, every time. That's what you'll be part of – making clients happy.
We're small enough that everyone's voice is heard, but big enough that you'll work on lots of different projects – all with lots of support and lots of training available too.
We've got a varied and top-notch list of clients, so there'll always be a dream account for you to work on.
We're growing steadily and we want you to grow with us, that's why we focus on helping our team progress their own careers.
We're a team. It's not just individuals who happen to work together, we actually all like each other.
We're flexible and support home working or from our HQ based in central London. So whether it's a craft ale or a kale juice you're after, there's a bar for that near us; or if you prefer to work from your bedroom, we're cool with that too.
Our values
At Velo our company culture is based on 'doing the right thing', so together we defined our values as: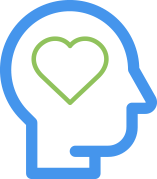 Conscientious
Every member of the team CARES about what they do, who they do it with and have the desire to do a GREAT job, every single time
Optimistic
Having a positive approach to a project, teammate or situation keeps morale buoyant and clients happy.
Appreciative
Teamwork is vital to what makes Velo such a great place to work. Whether that's internally or externally, understanding what colleagues are going through, and supporting them however you can, is essential.
Proactive
Don't just wait for things to happen around you. Whether it's your own career, your client work or your teammates, think about what else you could do to drive it forward, how can you bring this project/your career/your teammate upwards. Lift the situation every time.
Inquisitive
Be curious. Have a hunger for more; more knowledge for your own self-development, more interest in the client's goals, and a desire to get to know your client, the project and your teammates better.
What's in it for me?
We want the best talent, so have put together one of the best benefits packages available:
Learn and improve
Lots of training opportunities with one of the largest per head training budgets of any agency
Velocity Personal Development Plan for all
Mentoring and coaching with regular feedback
Competitive salaries
Eyecare and childcare vouchers
Travelcard loans
The obligatory pension
Well-being
Generous Holidays and an extra day off for your birthday
Flexible working as standard
Hybrid working
Mental health support via NABS and qualified professionals in-house
Charity foundation to support causes close to your heart
Annual 'Miles for Smiles' event raises money for charity through walking, running and cycling.
Socialise
Party with us at our two fun company parties every year
Celebrate our success at the industry awards we are regular finalists at
Learn and grow at our monthly training workshops
Laugh, giggle & guess who's who in our regular team building events both online and in person
Enjoy a well deserved beverage from our office bar
Fund your lifestyle
We reward loyalty, honesty and hard work with excellent career prospects, clients you want to put on your CV and work you will be proud of.
Convinced yet?
These are the roles we're actively looking to add to the team right now:
Please don't be put off if your area of specialism is not listed. We find room for the best talent who share our values. So, if you're a B2B marketing professional and ready to take your career forward, send over your CV to joinus@velo-b2b.com.